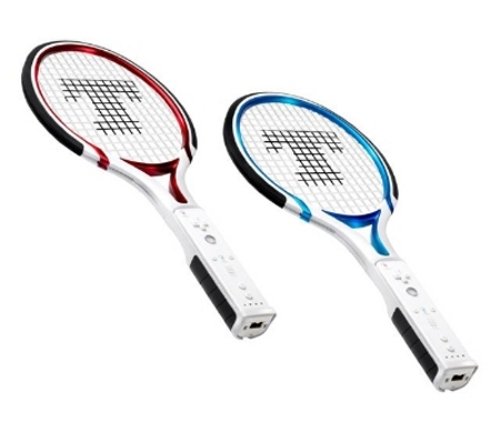 If you can count on anything, it's Wii peripherals. They just keep coming. Thrustmaster has launched the Tennis Duo Pack NW for Nintendo Wii. It is a must have accessory for the release of the two highly anticipated Nintendo Wii titles and the Wii MotionPlus device. Plus, if you must throw the Wiimote at your TV, it might as well be dressed up as a Tennis racquet. Both tennis racquets feature string and grip positioning with a compact design and realistic measurements.
The Duo Pack will feature ultra real drop shots, lobs, powerful forehands, passing shots and more. The Thrustmaster Tennis Duo Pack NW will be available for $24.99 by mid June 2009.

Hey, it's cheaper than actual Tennis gear.
Nintendo, pack, tennis duo, Thrustmaster, Wii