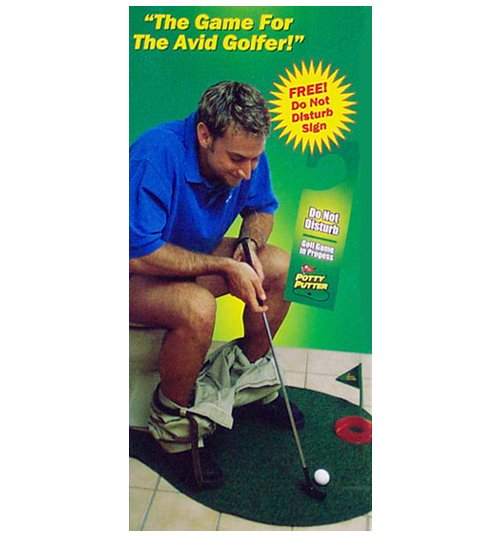 Yes, Potty Putter makes it okay to play a game of miniature golf with your pants around your ankles, while on the john. All I can say is, if you need so much practice that you have to putt while taking a dump, you should probably find another hobby.
I guess the restroom isn't so restful anymore. After you've made your deposit, you may as well go full out and pee in the Uroclub. You'll get the Putting green, 2 golf balls, Flag stick, Putter and a "Do Not Disturb" sign for your practice sessions.

Your wife may also at long last commit you.
bathroom, Golf, Green, Potty, putter