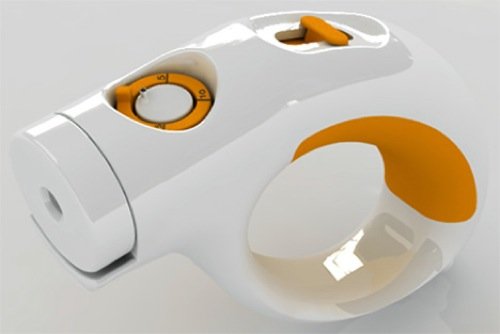 What do washing the car, watering plants, and wet T-shirt contests have in common? That was a trick question. You probably answered that they all waste water, but only the first two are a waste of water, wet T-shirt contests are understandable. But they all do add up to a large utility bill. That's why this intelligent hose concept has a consumption meter.
It will measure your consumption and look futuristic doing it. With the Intelligent Hose, you can spray away on your cars, plants and boobies, safe in the knowledge that you will save money.

It looks like a Vintage Sci-Fi gun, which is a bonus.
concept, Intelligent Hose, waste, water