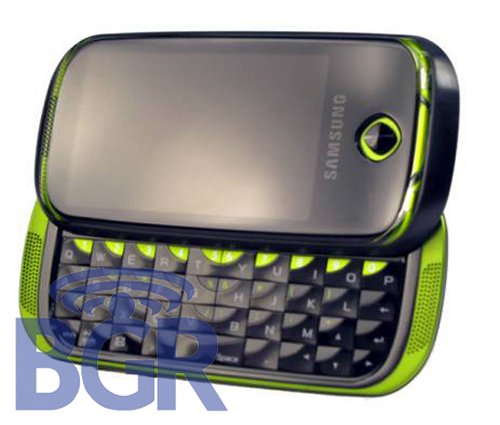 This looks a little different than that Bigfoot we saw a while ago, but you can definitely see the resemblance. It just looks…wilder. According to Boy Genius Report, this is Samsung's Android-powered Bigfoot for T-Mobile, which will be hitting the high end of the carrier's smartphone line.
It features a 3-inch capacitive AMOLED display, full QWERTY, 3 megapixel camera, and HSDPA. It is supposed to launch very soon, so you may want to hold off on that G1 for now.

We aren't sure what to make of the color hues however.
Bigfoot, Samsung, T-Mobile