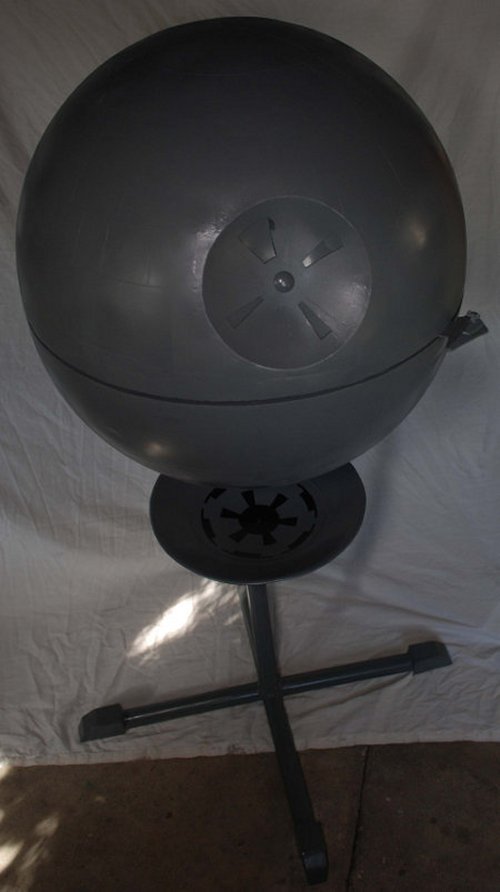 With this Star Wars Death Star Grill, Alderan may be safe, but meat is not. That's no moon, it's the centerpiece of your geek barbecue party. Perfect for grilling Ewok, tauntaun, Bantha…Jar-Jar? The designer says that it isn't perfect. We disagree and can't think of a better way to grill hot dogs using these.
Yes, X-wings killing this Death Star grill by flying through a trench and shooting hot dogs inside… Awesomeness. Check out the Star Destroyer handle.

This is the coolest geek grill we've seen in some time.
custom, death star, DIY, grill, mod, Star Wars