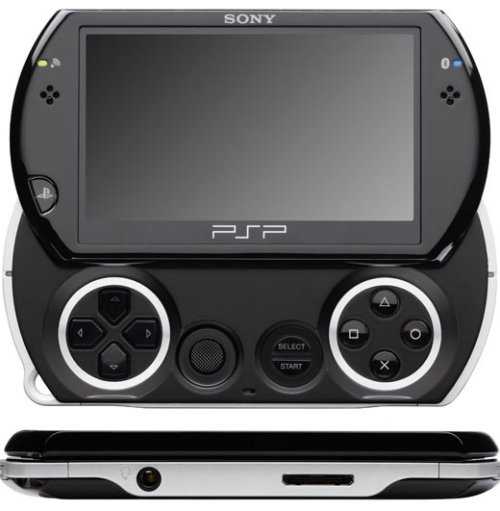 Sony just announced the PSP Go! at E3. Haz Kirai joked that it had two names: The "worst kept secret at E3." and the PSP Go! As expected, the slider has a 3.8-inch LCD, built-in Bluetooth and 16GB of internal storage.
It's also 50 percent smaller and 40 percent lighter than the original PSP. When you lose a UMD drive, you're bound to shed some pounds, right? With no UMD drive, the games will load through the Memory Stick Micro slot or over the PlayStation Network. Sony says that the classic PSP will still be supported and loved on. Are you shedding a tear for the UMD? Be honest.

It should be available on October 1 for $249 in North America.
e3, official, PSP Go!, Sony