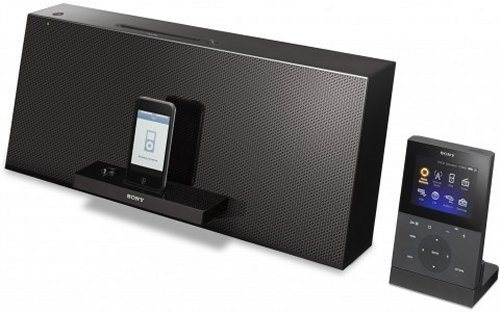 Sony, maker of more iPod docks than you can count, has another brand new iPod dock for your consideration. The NAS-Z200iR functions just like all of the other iPod docks you know and love.
It features an integrated FM radio, a CD player, Wi-Fi connectivity, DLNA streaming and a remote control with a 3.5″ LCD display for easy navigation. You can hook up another portable media player via the USB port.

Nothing on pricing yet, but the NAS-Z200iR will arrive in Europe this September.
iPod dock, NAS-Z200iR, Sony