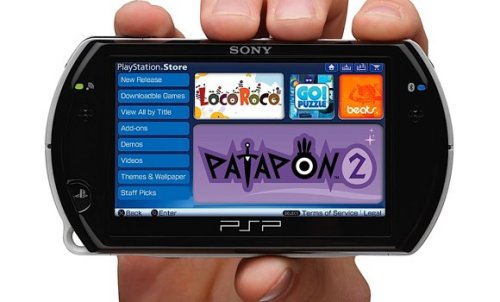 PlayStation's Al De Leon was recently asked about possibility of developers producing non-game applications for the new PSP Go. His answer? He stated that content "will mostly be games, but there's an opportunity to look at non-gaming applications."
While that isn't hard confirmation, it does suggest that they've began to look into non-game apps. Any guesses as to what we may see? Maybe we'll learn more at Gamescom in August.

And What would you like to see in a PSP non-gaming app?
apps, non-game, PSP, Sony