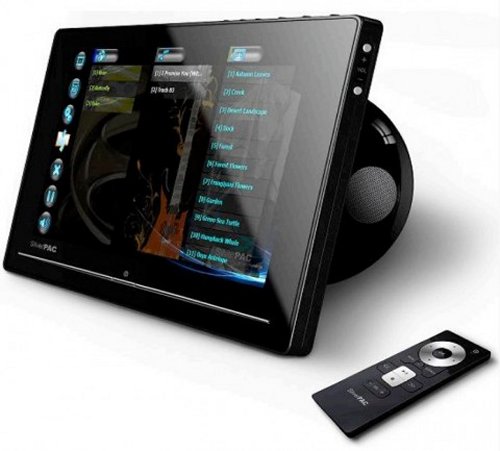 SilverPac has announced their SilverFrame Advanced Digital Picture Frame (ADPF) at Computex 2009, and this is no cheap photo display, like you are used to seeing in bargain bins. The ADPF runs Windows Embedded CE 6.0 R2 and supports Windows SideShow and Windows Live FrameIt for displaying online content on its 10.1-inch 1024 x 576 touchscreen.
The frame will not only show local photos, play video and stream music from across a network, but it can sync with your calendar, show emails and allow for replies, and view photos from Picasa, Photobucket, Facebook and a Windows Live account. All in one device. Connectivity includes WiFi b/g/n, Bluetooth 2.0, infrared (for the remote control), a multiformat memory card slot and both full-sized USB and a micro-USB port.

The whole thing is driven by a Freescale processor with 512MB of RAM and 1GB of flash storage, and there are twin 1.5W speakers plus a rotation sensor that will automatically flip the screen orientation. It can also run Internet Explorer and various IM clients.
media streaming, sideshow, SilverFrame, SilverPac, Touchscreen, WiFi-n