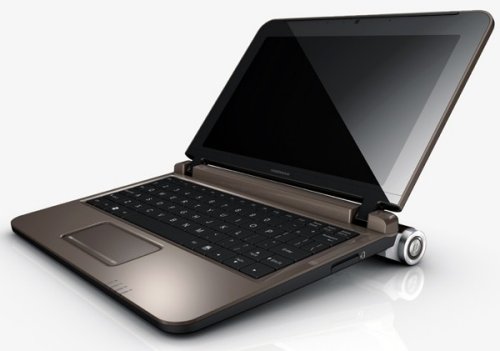 The Mobinnova élan netbook, a NVIDIA Tegra-powered machine, weighs just two pounds, but can deliver 720p video on its 8.9-inch screen. We aren't sure what OS it's running, but we do know that it has an "innovative 3D graphical user interface," supports hardware-accelerated Flash video, has both WiFi and 3G, and can play video for five to ten hours on a single charge.
NVIDIA claims that its Tegra platform can play an audio file continuously for 600 hours (thats 25 days!) assuming that the display is turned off. Take a deep breath. We don't know what the pricing looks like after all. Mobinnova's Tegra announcements also include the T8 tablet, which repackages the élan in a 10.1-inch tablet form factor with GPS and HDMI out.

We are definitely interested in this one assuming the pricing is right.
ELAN, Mobinnova, NVIDIA, sexy, smartbook, Tegra