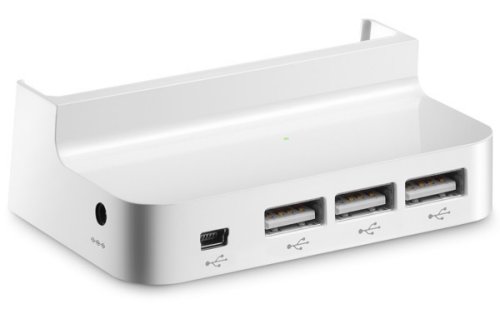 Seagate has been pretty busy lately what with the announcement of their revamped FreeAgent drives. Now we come across this new $40 FreeAgent Go Dock+.
What's interesting is that it doubles as a powered three-port USB hub. The device should prove convenient if you're into the whole FreeAgent Go thing. Pretty nice. It almost looks like it was designed by apple.

It just doesn't cost nearly as much. Zing. Pretty cool though.
Dock, FreeAgent Go, powered USB hub, Seagate