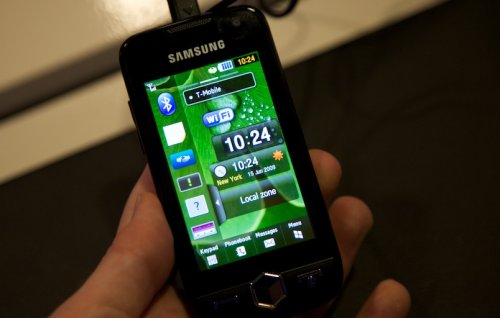 The Samsung Jet is a speed demon. It's the Road Runner of cellphones. All others are just Wile E. Coyote. It clocks 800MHz and occasionally utters a beep beep as it passes other handsets in the market that have only just made it past the 500MHz mark.
Looks like cellphone processors are catching up with netbooks when it comes to MHz count. The Samsung Jet also features a Samsung six-sided Cube interface and a WebKit browser, dubbed Dolfin. No word on when it will hit the US, but chances are that AT&T will be the carrier.

To catch or trap the Samsung Jet you'll have to shop at Acme for all of your gadget needs.
800 MHz, Processor, Samsung Jet