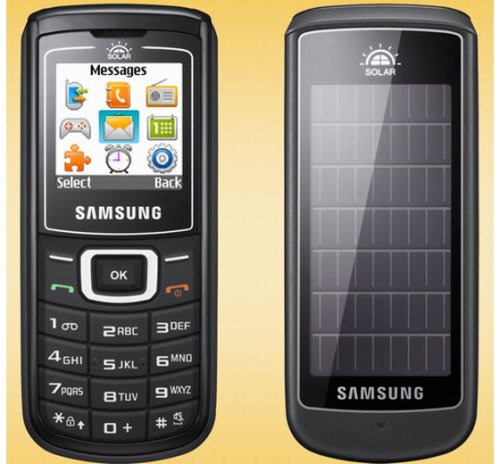 Samsung has announced it's first solar powered GSM cellphone, the Crest E1107. It's for eco-friendly, budget conscious types who want to harness the power of the sun. Supposedly, the Crest can generate enough power for 5-10 minutes of talk time with one hour of sun exposure.
I don't know about you, but I associate the name Crest with toothpaste, so I'm a tad disappointed that this thing can't power your spin-brush too. It has some basic additional features like an FM radio, MP3 ringers, fake call feature to avoid unwanted calls. Even a flashlight. Yet nothing to brush your teeth.

It's dirt cheap and already on sale in India for around $59.
$59, cellphone, Crest, E1107, Samsung, solar