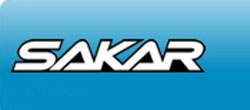 When the Wii first launched it didn't take long for a myriad of accessories to spring up for the console. You could get swords, shields, and sports equipment made of foam or plastic to slip your controllers into for more realism.
With the new Wii MotionPlus accessory coming all of the accessories that gamers have collected for the Wii will need to be replaced. Sakar has announced that it will be launching a full line of accessories for Wii MotionPlus equipped controllers.
Among the new accessories will be tennis rackets, baseball bats, golf clubs, zappers, and racing wheels. A complete accessory kit for the new Wii Sports Resort game will launch in July when the game debuts. Sakar says that the price for the accessories will range from $9.99 to $19.99.
MotionPlus, Sakar, Wii