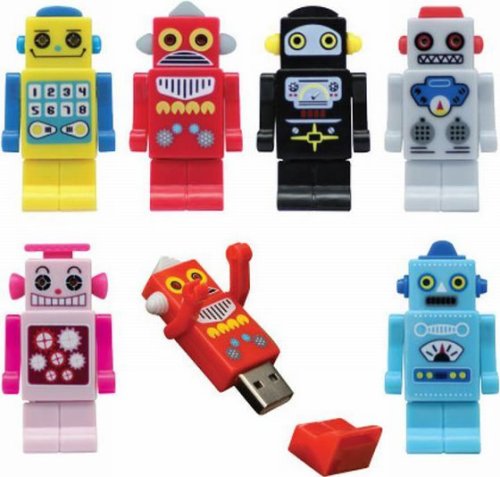 If you've been reading the 'Brick for awhile then you know that we dig robots. We really love robot flash drives. But as we've said before, it's hard to find decent ones. Well, at last here are some that have true personality.
There are six different models in various shapes and colors, all cute,awesome and retro. They come with a 2 gigabyte storage capacity and their LED eyes even light up when you plug them in. There are the six different colors in all: yellow, black, blue, pink, red and white. These little guys are amazing. I'm gonna order one myself.

They'll cost you about $63 each, but how can you resist?
[geekstuff4u] VIA [Geekalerts]
design, flash drives, personality, retro, robot, USB, vintage