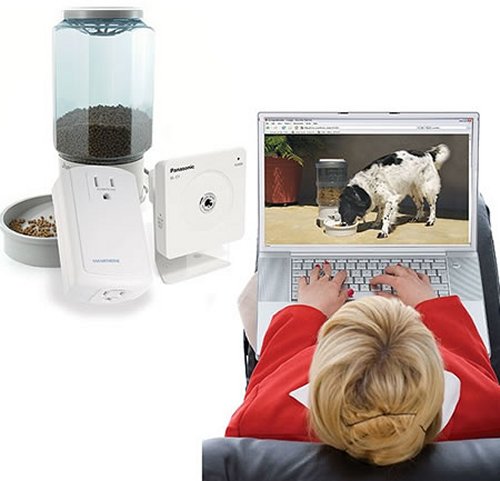 If you can't bear the thought of leaving your dog home alone, or just like to spy on your pooch, this device is for you. In addition to feeding your own doggy voyeurism, you'll also be able to feed him remotely thanks to the Remote Pet Feeding Viewing Camera Kit.
As long as you're connected to an Internet line and have remote access to your home computer, you will be able to watch Fido's every move and make sure he is well fed with this autofeeder, which features a dishwasher-safe bowl, 24-hour programmable timer and a non-chewable cord.

SmartHome is carrying this device for $289.99.
camera, Feeding, kit, pet, remote, Viewing