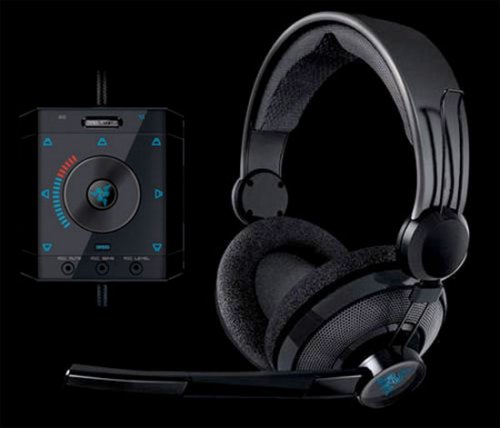 Razer's new Megaladon headphones must be awesome since they are named after an extinct humongous shark. They are. Headphones this badass have to be named for a monster. These babies actually emulate a 7.1 surround sound system.
They also come with a remote for adjusting the volume and a mouthpiece to use while gaming, which is what they are made for. They go on sale for $150 tomorrow. If you're in the market for serious headphones, these are worth a serious look.

How many headphones have you seen with 7.1 surround?
7.1 surround, Headphones, Megalodon, Razer