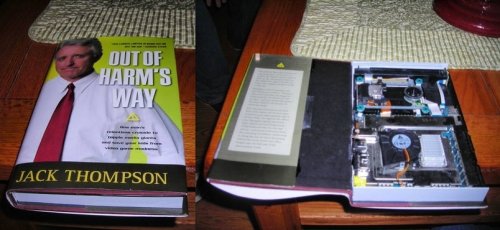 Political statement or just a literary mod? You decide. Most gamers are well aware former attorney Jack Thompson's stance on gaming. It's nice to see that his book embraces gaming at long last, with a little help from Mattigus, a user on the Halflife2.Net forums who is simply brilliant.
Don't worry. He bought the book used on eBay, so no 13-cent royalty for Mr. Thompson. It was also a library book, which not surprisingly, was never even checked out. It is an actual functioning mod.

Awesome mod. I would have given him a mustache though.
book, casemod, jack thompson, PS2, video game, violence