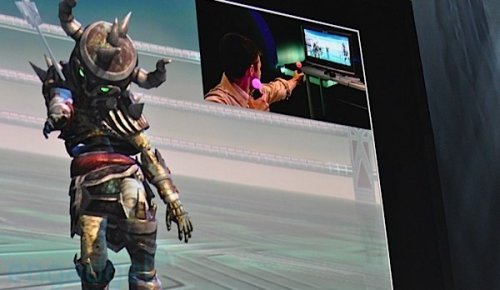 Sony's rumored PlayStation Motion Controller is real. Well, we knew that much. It will be launching in 2010. Sony showed it off at Sony's E3 press conference and SCEA's Jack Tretton claims it's an experience "closer to real-life than anything you've ever seen."
The Controller will work in conjunction with the PlayStation Eye, which will capture it's movements for "true one-to-one tracking." Sony showed off a bunch of demos for use with the motion controller, including sword swinging, tank-based third-person shooting, archery, tennis and drawing.

The controller itself is still a prototype, but the final product should be ready by 2010. Can't wait.
2010, Motion Controller, playstation, Sony