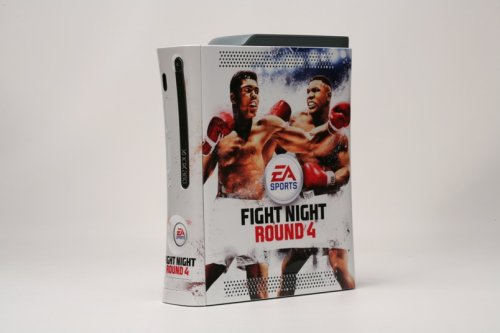 EA sports and Pizza Hut are teaming up to delever a one-two combination to boxing fans. The chance to win a limited edition Fight Night Round 4 custom Xbox 360 console. It's not just about a sweet looking console though.
The grand prize is a trip to Vegas to see a real championship fight. Boxing fans should love this. You might notice that they even included a little dried blood, which is a nice detail.

This console is the only place you'll ever see Tyson go up against Muhammad Ali.
Fight Night, limited edition, Pizza Hut, xbox 360