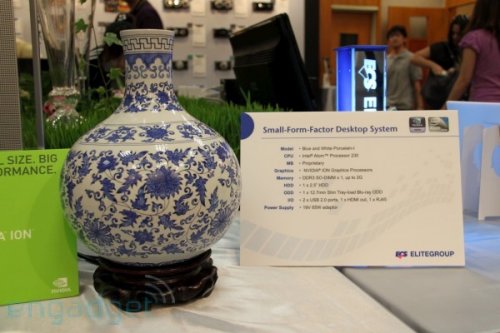 This is a first. Normally we see PC guts or console guts stuffed into all kinds of things, but they are the result of hackers. This PC-in-a-vase was designed by an actual company, ECS. It's actually an interesting glimpse into the future, when we will want to hide the PC and have it mesh more with our environment.
It has an Atom 230 system, a 2.5-inch HDD of unknown capacity, a Blu-Ray drive, 1GB of RAM and HDMI out, all in one package. Sometimes you just want a vase in your living space instead of a HTPC.

No word on price or availability. It's likely just a prototype.
Atom, hidden, HTPC, pc, vase