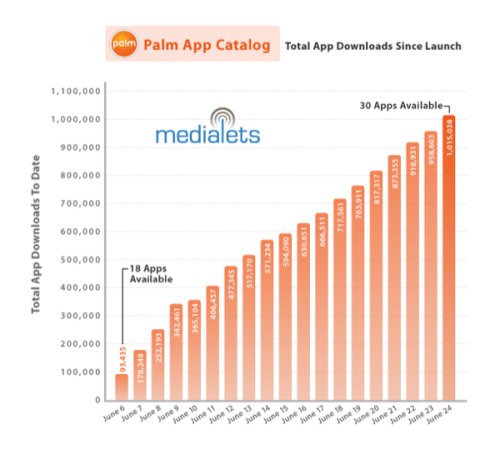 Well that didn't take long. Just the other day we reported that Palm had reached 700,000 downloads and today we are up to a million. That's pretty amazing. Especially when you consider that less than 30 applications were available from the App Catalog for a single device, which is available only on Sprint in the US.
While we don't have any official numbers from Palm, the figure comes from industry analysts who suggest that 150,000 Pre devices were shipped since the June 6th retail introduction. That's an average of about seven apps downloaded per phone.

Really puts it in perspective. We can only imagine what the numbers would have been had Palm's SDK been ready before launch.
1 million, app, catalog, downloads, Palm, store