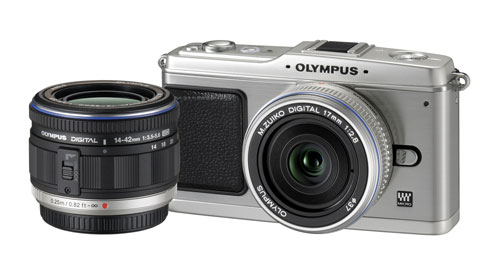 Digital cameras are available to meet just about any need a user can have. There are small cameras that are easy to carry and there are larger DSLR cameras that take higher quality images. The problem with many DSLR cameras is that they are large and bulky devices.
Olympus has announced a new camera built on the micro four thirds lens system that has the smaller dimension of a point-and-shoot camera but promises to deliver the image quality and features of a DSLR. The camera is called the Olympus E-P1 and has a 12.3-megapixel resolution.
The lenses of the camera are interchangeable and it has a wealth of automatic and intelligent photo features. The screen is 3-inches wide and the camera can shoot HD video and sound. Image stabilization is built into the camera body and it has an optional clip-on viewfinder. The E-P1 sells for $749 with the body only, $799.99 with a 14-42mm lens and $899.99 with a 17mm lens and the optical viewfinder. The camera will ship in July.
camera, E-P1, Olympus