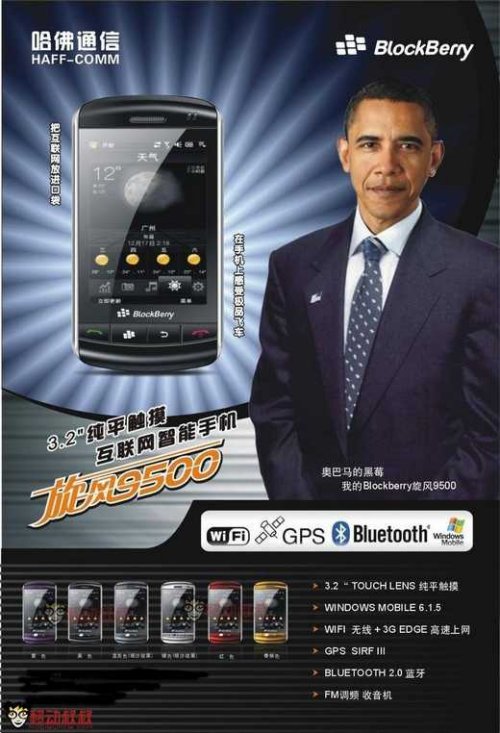 Ah, those crazy Chinese and their clone factories. Is anyone really dumb enough to believe that this is a real Blackberry? Or that Obama endorses it?
Obama appears in this phone's poster with a slogan "Obama have Blackberry, I have blockberry". BlockBerry being haff-comm's Huawei K3-based WinMo 6.1 handset. This "Storm 9500″ features a 460MHZ processor, a 3.2-inch touchscreen, WiFi, Bluetooth, GPS, and supports 3G and EDGE.

I'm sure at least a handful of suckers will buy one.
BlackBerry, BlockBerry, clone, fake, Obama, storm 9500