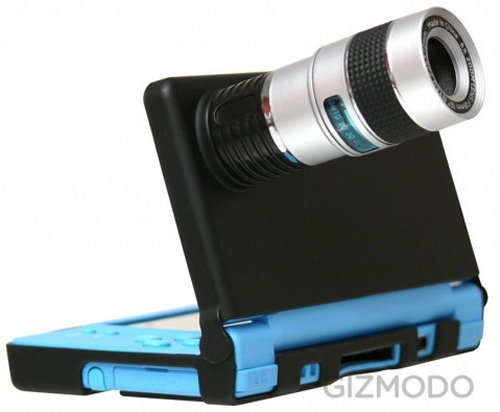 As you can see from the above pic, the Nyko Zoom Case for the DSi makes sure that you will never call it a portable again. Supposedly, it will add 8x zoom to the built-in 640 x 460 camera. Which is nice, I guess. So long as you don't want to put it in your pocket.
C'mon, who's trying to take good pictures with their DSi? Apparently you can remove the lens from the Zoom Case, thereby castrating your DSi just as it has hit puberty and discovered it's first erection. We don't have any pricing or release date information just yet, but we'll pass it along when we do.

Remember, size doesn't matter.
camera, DSi, lens, Nintendo, Nyko, Zoom Case