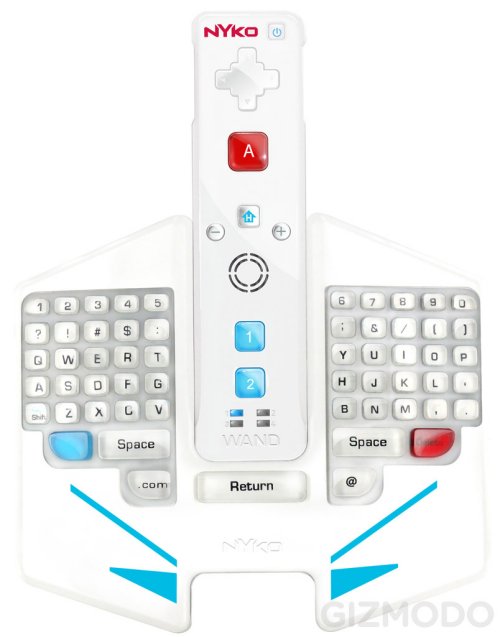 Forget other Wii peripherals. This one makes your Wiimote look like an airplane that also sports QWERTY keys. This one is compatible with the Nyko Wand and not so compatible with the Wiimote because it lacks Nyko's proprietary Trans-Port Technology.
What the Type Pad Pro does is transform an ordinary Nintendo controller into a sort of airplane looking full QWERTY keyboard. Through Trans-Port communication, the A and B buttons on the Wand are relocated to the Type Pad while the pad itself integrates with the Wii through a wireless USB dongle.

This should allow you to surf the web on your Wii and look goofy at the same time.
keyboard, Nintendo, Nyko, QWERTY, Type Pad Pro, Wii