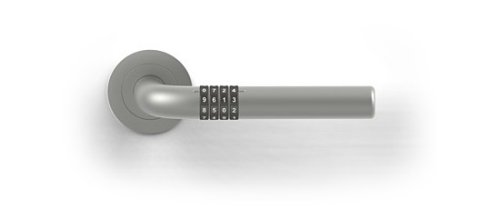 Regular old door locks are so last century. What we really need is something that makes entering our homes feel more like entering a vault. That's what this design concept for a mechanical lock is all about. It could solve the whole keyless lock thing once and for all.
Numlock Handle is pretty self-explanatory from the pic. The door is unlocked when you configure its four tumblers to the correct numbers. Then when you are inside, it automatically scrambles the tumblers once again to lock the door behind you.

Keys? Who needs keys? As long as you have a good memory.
concept, door, Home, lock, Numlock Handle, safe