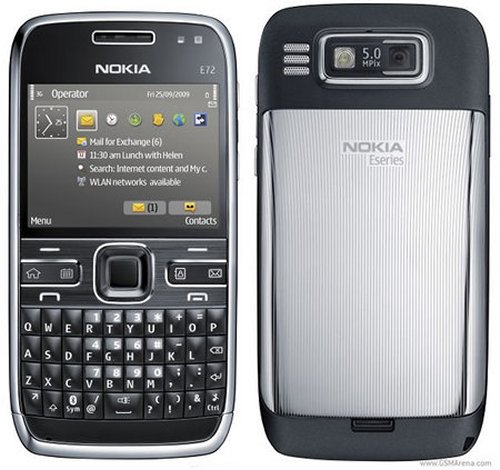 The Nokia E72 made a brief appearance the other day in a leaked promo video. Now we have more details. The phone sports a stylish QWERTY keypad, a 5 megapixel camera, HSUPA (up to 2Mbps) and faster HSDPA (Up to 10Mbps).
The E72 also has a new optical Navi key, which acts like an optical trackpad for navigating through the menu, and applications. It also acts as an electronic compass to enhance GPS navigation. The Nokia E72 is expected to hit in the third quarter of 2009 with a 4GB microSD card in the box and a lifetime license for Nokia messaging.

The phone is available in Zodium Black, Metal Grey and Topaz Brown at a price tag of $487 without the taxes and subsidies.
business, GPS, Nokia E72, phone