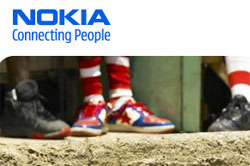 The economy has been very tough on many technology companies. Some of the largest companies in the industry have been hit hard and forced to lay off workers and report losses. Cellular infrastructure provider Nortel was forced into bankruptcy by the global economy.
Nokia has announced that it has entered into an agreement with Nortel to buy the firm's CDMA and LTE holdings. The purchase will allow Nokia to expand its infrastructure presence in North America. Nokia says that the purchase will cost it $650 million.
Since Nortel is in bankruptcy, the purchase has to be approved by the U.S. Bankruptcy court and the Ontario Superior Court of justice. The hearing to approve the particulars of the deal will be held on June 29 with final sale hearing happening on July 28 in the US and July 30 in Canada. The deal is expected to close in Q3 2009.
LTE, Nokia, Nortel