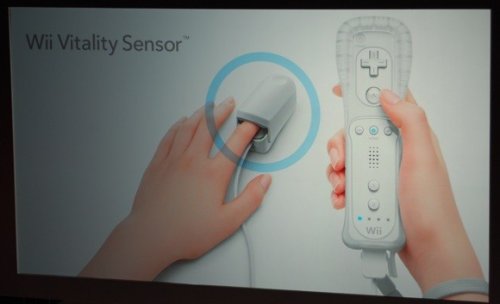 One of the more interesting announcements from Nintendo today, was Satoru Iwata announcing the latest health-related peripheral for the Wii. The Wii Vitality Sensor. The purpose of the device is a little confusing and we aren't sure just how it will be implemented in a game, but here's the deal.
The device is basically a biorhythm sensor that connects to your finger and transmits your heart rate to the Wii. How will that be used in gameplay? We have no idea. Our guess is that this is more for the Wii Fit Plus.

Details are scarce at the moment. That's all we know.
e3, heart-tracking, Nintendo, sensor, Vitality, Wii