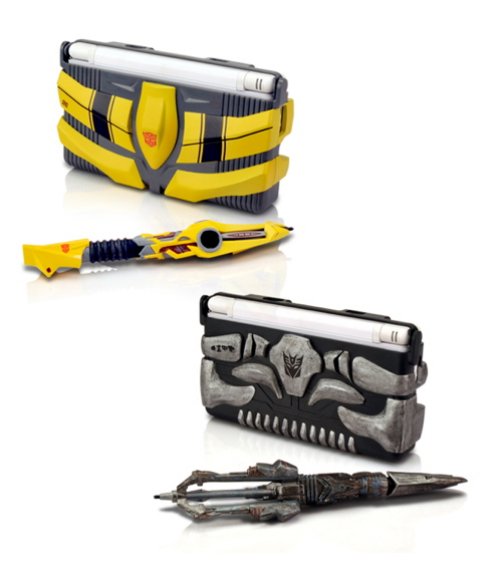 Revenge of the Fallen, the second installment in the Transformers movie franchise, is out this week and there's no better way to celebrate than by geeking up your DS with these fancy costumes. If you're into cosplay, maybe you and your DS can match.
The stylus and armor is available in both Bumblebee and Megatron and will cost you $19.99 for both, or $12.99 for either the stylus or the case.

I know you would have preferred a Megan Fox version to give your DS some boobage but you nerds need to be happy with what you get.
bumblebee, case, kit, megatron, Nintendo DS, Transformers