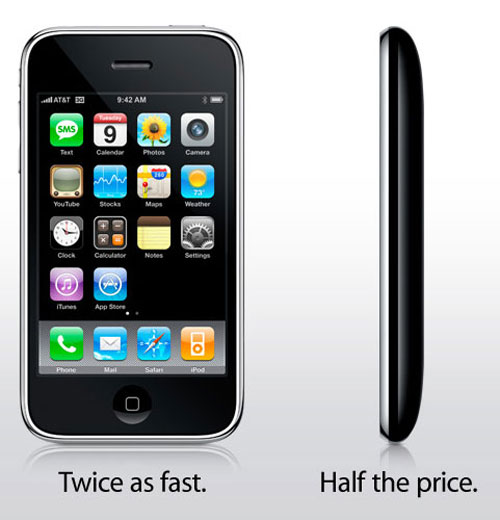 Today is the big day for iPhone fans looking to get their hands on the new iPhone 3G S. The catch for some iPhone 3G owners is that AT&T's upgrade plans for the iPhone 3G S are not that great if you haven't had your old iPhone that long.
NextWorth has announced an upgrade program for iPhone 3G owners that may give enough cash to upgrade to the 3G S iPhone. The company says that some that trade-in their old device may even have cash left over after they buy the iPhone 3G S.
Using the upgrade program iPhone 3G owners can get as much as $255.50 for a 16GB iPhone 3G. All iPhones traded in will be refurbished and resold by the company. It's not clear what sort of deduction you will take if your phone has scratches or other blemishes.
iPhone 3G S