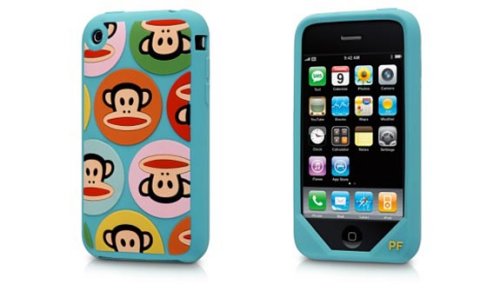 You might remember the Paul Frank iPhone cases that we featured previously. Well, here are two new versions that are available, if you like to accessorize with the famous monkey.
There's the new Paul Frank Dots Julius Silicone Case, which features your monkey buddy as well as the Paul Frank Sugar Skurvy Silicone Case, which is red and features a skull and crossbones design. Both Paul Frank iPhone 3G cases are available from the Apple store for $29.99 each.

I don't normally condone such frivolous cartoony iPhone cases, but I present them to you as a Hello Kitty alternative. If enough people ditch Hello Kitty for the Paul Frank Monkey, we can finally be rid of that pink menace. So please, support the monkey.
case, iPhone 3G, Julius, Paul Frank