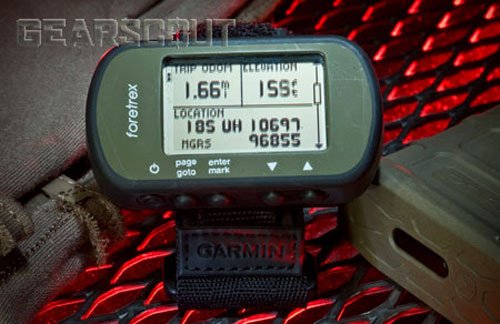 This one is for guys who like to jump out of planes. Garmin has a new version of the Foretrex. The 401 is 20% smaller than the original Foretrex 101 and 201, though the display is the same size. It also sports a 2-axis digital compass, barometric altimeter and a USB 2.0 port. The most interesting feature is the Jumpmaster function, designed for static, HAHO and HALO skydiving, with options including forward throw, windspeed and HARP to ensure a safe landing.
The Foretrex 401 uses AAA batteries for up to 24 hours of use, and it has the ability to swap batteries on the road. You can get it for $250 starting June 16th.

There's also an optional pouch designed by the Navy SEALs.
Foretrex 401, Garmin, skydiving