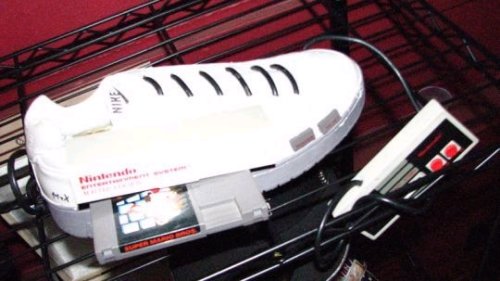 That's right, it's a shoe with Nintendo inside. This shoe has a fully-functional original Nintendo Entertainment System built in, so you can enjoy all of the classics right from your foot. It's got sole. Insert a sports game and you have a case of athletes foot.
We covered this literally a year ago, but since all the other gadget blogs wanna act like it's new, we figured we'd share it again. Just for Kicks. Get it? Kicks?

You know what they say. Never judge a man until you've played NES in his shoes.
DIY, mod, nes, Nintendo Entertainment Shoe