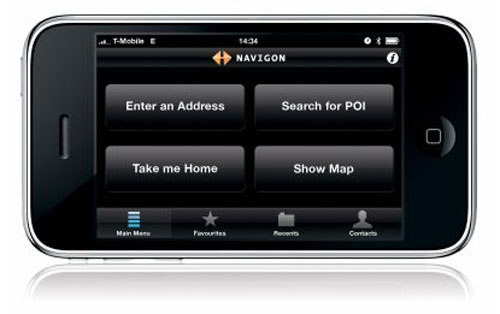 The iPhone 3G and the new 3G S mobile phones are slick devices that are very popular. They both have integrated GPS capabilities, but Apple really didn't go all out to take advantage of the navigation capabilities of the device.
Navigon has announced a new App that is available now in Europe and will be available soon in the U.S. called MobileNavigator for the iPhone. The app turns the iPhone into a fully functional portable navigation device.
The app is only compatible with the iPhone 3.0 OS and offers a full array of navigation features. The features include Reality View Pro to show how the highway really looks, Lane Assistant Pro to help drivers pick the right lane, and Speed Assistant. The app also features a day/night mode and the screen rotates depending on the orientation of the iPhone.
GPS, iPhone