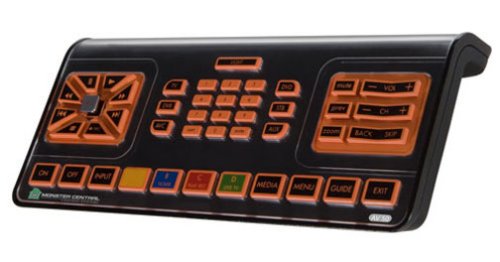 This new remote from Monster looks like a vintage Sci-Fi prop. The bad kind. You can almost hear the cheesy sound effects and bad soundtrack. Which is why I think this is awesome. The Monster MCC AV50 Home Theater Controller will be available next month for $50.
It's a "tabletop universal remote control" with a "Web-based setup." That means it's super huge and has a simple onscreen setup.

If your outdated starship needs some parts, this might be for you.
controller, Home Theater, MCC AV50, Monster, remote