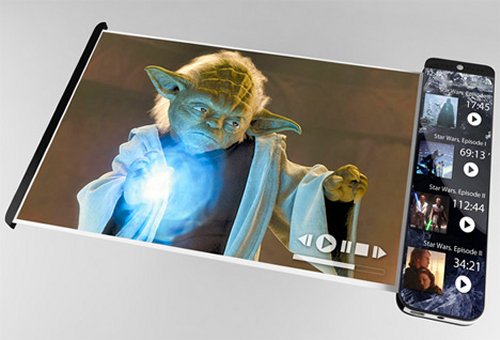 Batteries? The Mobile Script Phone doesn't need no stinkin' batteries. It's a concept device that features Internet browsing, working on-the-go, games and communications. All the stuff you already enjoy, just better. Plus no batteries.
The device has a few touchscreen displays, one in the standard format, the other is a flexible OLED display that can stiffen when a low voltage charge goes through it, to give you added viewing area.

It's covered in a photo sensitive nano material that will harness solar power, hence the lack of batteries.
concept, Mobile Script, phone, solar