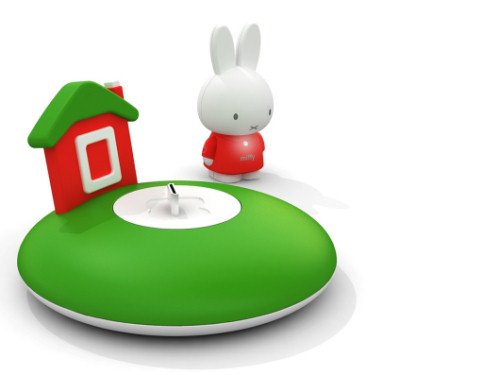 Meet Miffy. This little bunny is all set to give Hello Kitty a run for her money. Apparently Miffy is from Dutch children's books or something, and has now been made into an mp3 player. The grassy dock is what really sells you on the cuteness.
It's made by MobiBLU. We don't have a price or capacity yet, but it should be available this month. Choose this over the evil Hello Kitty, won't you?

Apparently it comes in both red and blue.
Bunny, DAP, Dock, Miffy