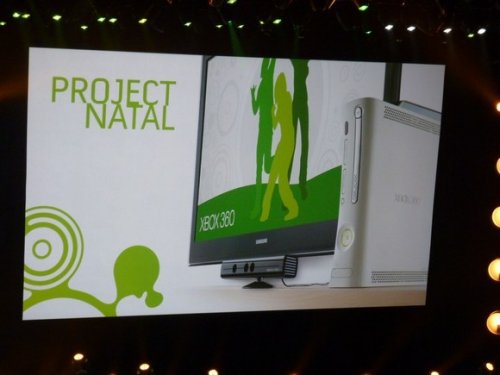 The Xbox 360 motion controller is real. Today at E3, Microsoft unveiled the motion controller we'd been hearing about for awhile. The device is codenamed "Natal" and will allow for a very wide range of actions by using a group of sensors.
The accessory will even be capable of handling multiple users during single sessions. The demo Microsoft showed off at E3 included a skateboarding game and a family playing a racing game (tires were changed by the dad while the daughter handled the driving).

The add-on will offer features like auto sign-in for players to Xbox Live (based on facial recognition), and extremely detailed body tracking which will be able to follow the movements of separate limbs. The company also demoed a painting app, which lets you use your entire body, allowing you to do things like throw buckets of paint onto a canvas and more. According to Microsoft, the device won't be released this year.
Microsoft, Motion Controller, Project Natal, xbox 360