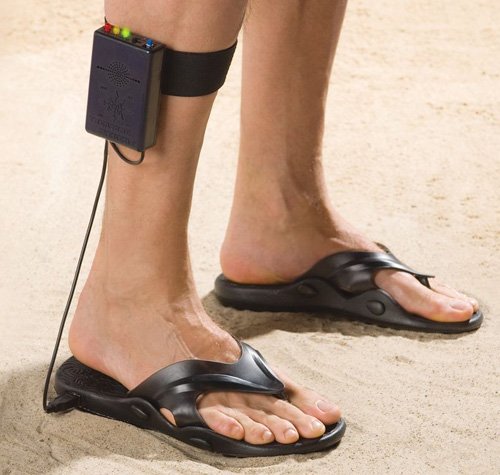 They won't get you very far very fast as you walk, stop and dig for treasure, but at least you'll keep busy. If you are already walking around with a metal detector and a large set of headphones, this should improve your look at least.
These metal detecting sandals will help to keep others away from your treasure too, because they are much more subtle than the typical detector. The right sandal connects to a removable battery pack that's strapped to your calf and a coil in the sandals does all the work.

Supposedly, These sandals can find metal objects as far down as 2 feet. A light will go off when it detects something, along with some vibrating and a buzz. A single 9V battery will give you about 6 hours of tresure hunting. Only $59.95.
buried tresure, Detecting, detector, metal, Sandals