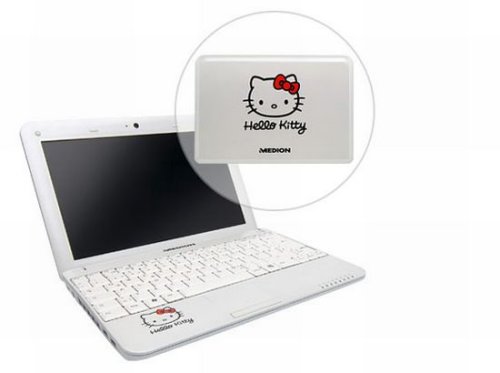 Yep. It's another Hello Kitty notebook. This Hello Kitty mini laptop is from Medion and will make all of your little girl wishes come true. It features a Hello Kitty mugshot on the outside and another on the keyboard. This one is dubbed the S1211 Medion.
This kitty branded notebook comes with a $578 price tag, in your choice of white or black colors. Some other features include: Microsoft Windows XP Home Edition, 1GB RAM, 160GB hard drive, 10" TFT display, Webcam, and wireless connectivity.

Will this kitty never leave us alone? Why must it attack our devices? At least it isn't in pink this time.
Hello Kitty, Medion, mini, Notebook, S1211