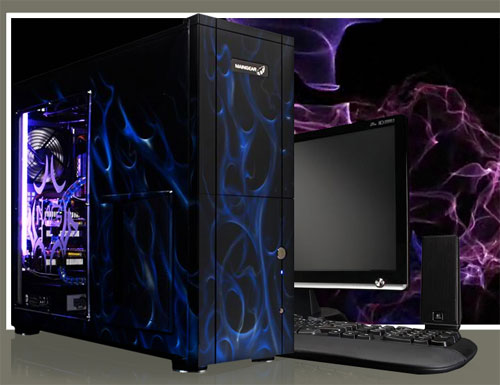 When it comes to gaming desktop PCs they tend to be packed with the latest hardware and massive price tags. PC gamers looking for a high-end rig have some nice machines to choose from, assuming the economy has left them any extra scratch.
For those who have the money, Maingear has announced a new gaming PC called the ePhex X58 Elite. The machine draws part of its name from the Asus X58 mainboard that allows the use of multiple video cards from NVIDIA and ATI.
In fact, the rig can be optioned with up to three NVIDIA GTX 285 video cards or three ATI HD 4890 video cards. The CPU in the machine can go all the way up to the Intel Core i7 975 Extreme and up to 24GB of RAM can be crammed inside. The rig starts at $5,660 and you can get custom laser etching on the machine that no other system will use.
desktop, Maingear, pc