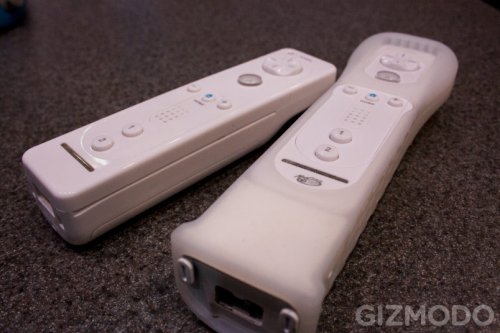 Nyko has their Wand, but now Mad Catz has become the second peripheral maker to try their hand at cloning the Wiimote. According to Mark over at Gizmodo, it's promising.
He didn't get any play time with it, but he got to hold it and play with buttons. Mad Catz' "Remote For Nintendo Wii" feels the same in size and weight as a real Wiimote. Mad Catz guarantees that their Wiimote will fit in the sleeves of normal Wiimotes. It will likely fit into any gun,fishing rod, etc that a Wiimote will fit into.

They should arrive this June for $30. Matching "Z-Chuks" are $15.
Mad Catz, Nintendo, Wiimote