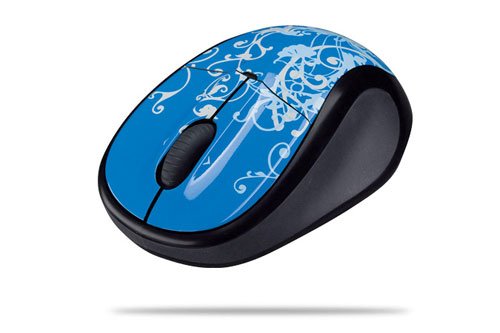 The new Logitech V220 notebook mice are far out man. Normally only coming in dark gray, the three-button peripheral now comes in several psychedelic colors, including blue, pink, purple and red. But not just colors. There's also three new patterns available.
It shares its RF-based nano USB receiver with higher-end mice like the VX Nano and you can leave the connector plugged into a notebook even when it's in a bag. "The man" can have his boring old plain mouse. You'll be rocking the colors and patterns of peace love and grooviness. They ship today for $30.

The V220 works with Linux, Mac OS X and Windows PCs without having to install drivers.
colors, Logitech, mouse, Notebook, patterns, V220