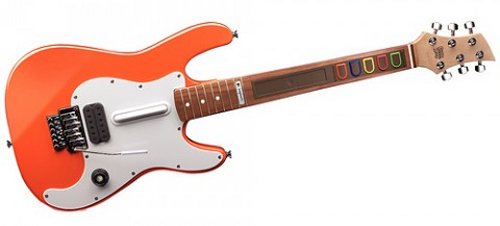 Third-party wireless guitar controllers for the Xbox 360 have been hard to come by, but Logitech is leading the charge with this new Guitar Hero-licensed controller that's similar to its PS3 and PS2 offerings, except that its orange, and Xbox 360-compatible.
It features a wood neck, rosewood fingerboard, and metal frets just like the others, along with a touch-sensitive slider on the neck, strum bar and fret buttons that are "virtually silent,". It also has a range of 30 feet.

Sadly for your budget, the guitar has a $199 price tag just like its PS3 counterpart. You can pick one up in August.
controller, guitar hero, Logitech, wireless, xbox 360