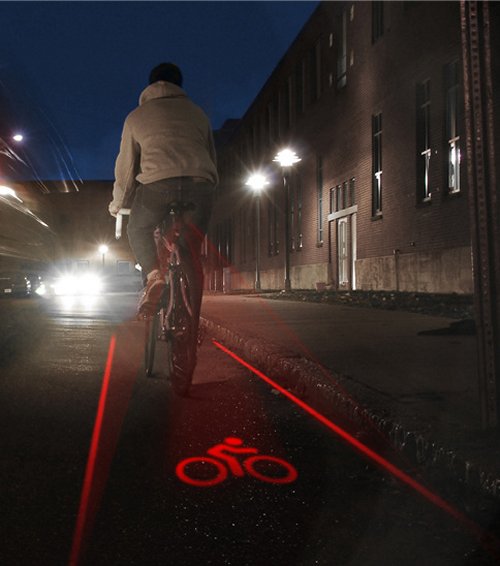 Remember Lightlane? Lightlane was a pretty neat concept for bicyclists. Well, it seems that the response that the concept got was so overwhelming from bicyclists the world over, that the inventors actually decided to now make it into a commercial product.
It uses "super-bright red LEDs," as well as two high visibility Diode-Pumped Solid State green lasers to project a path that should help to protect bikers on the street. The end result is that the biker and their path are clearly visible to those driving by.

Awesome news. We really loved this concept. It's nice to see a great idea get real.
bike, LightLane, path, virtual