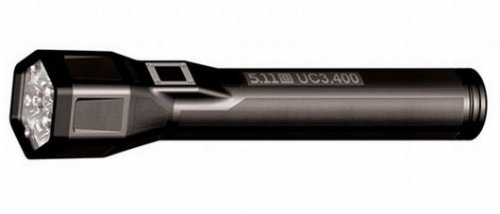 5.11 Tactical has finally released their brand new flashlight known as Light for Life. It comes with three LEDs for backup, but its main selling point is the Flashpoint Power technology, which is basically an ultracapacitor energy storage system.
What this means to you is that it requires just 90 seconds to charge fully, then it will shine at 90 lumens brightness for up to 1.5 hours per charge. Impressive huh? You can choose from bright (270 peak lumens), standard (90 lumens), and strobe modes, depending on the circumstance. The LEDs have a 50,000 hour lifespan and were specially designed never to be replaced, while the flashlight itself was engineered to "offer 10 years of maintenance-free service under typical conditions."

Are you going to be buying a $169.99 Light for Life?
5.11 tactical, Flashlight, Light For Life