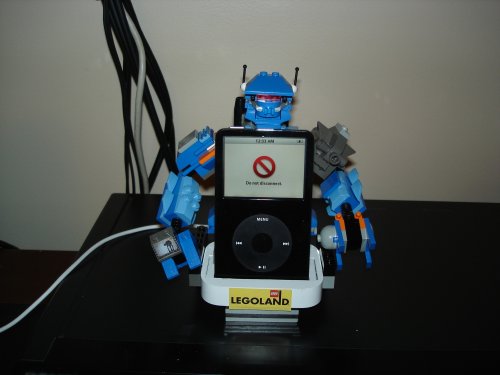 You ask us, this is a pretty cool use of Legos. And if companies don't want to build robot iPod docks, then damnit, we will make our own. The creator actually built this bot-dock about 2 years ago, and only recently decided that it was time to share it with the internet.
The dock is a cannibalized iPod mini dock, and the robot/base is a mashup of several lego kits. (The AT-AT on the right claw gives it away. That, and the LEGOLAND sticker which came with Lego Soccer.) You can find more pics on flickr.

Robots and iPod docks. A combo we desperately need more of.
DIY, Dock, hack, iPod, lego, mod, robot