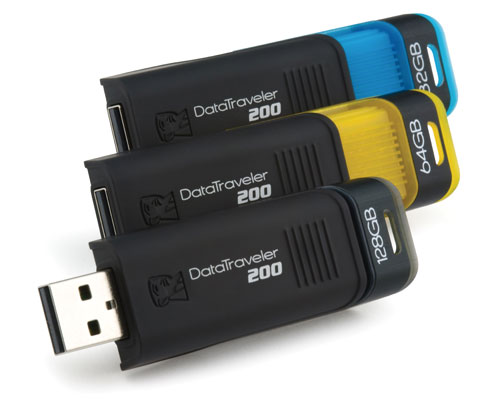 I remember when flash drives first started to come onto the market. The things at the time had capacities measured in low megabytes. Today the flash drive is a popular and widely adopted device with storage capacity rivaling many SSDs on the market.
Kingston has announced a new flash drive today called the DataTraveler 200, the first 128GB flash drive on the market. The drive features a capless design that uses a retractable USB connector to prevent damage and the user doesn't have to worry about a lost cap.
The drive is also available in 32GB and 64GB capacities and comes with Password Traveler security software for Windows computers. The 128GB drive sells for $546, the 64GB sells for $213, and the 32GB sells for $120. All three capacities are Windows ReadyBoost compatible.
flash drive, Kingston